News Bites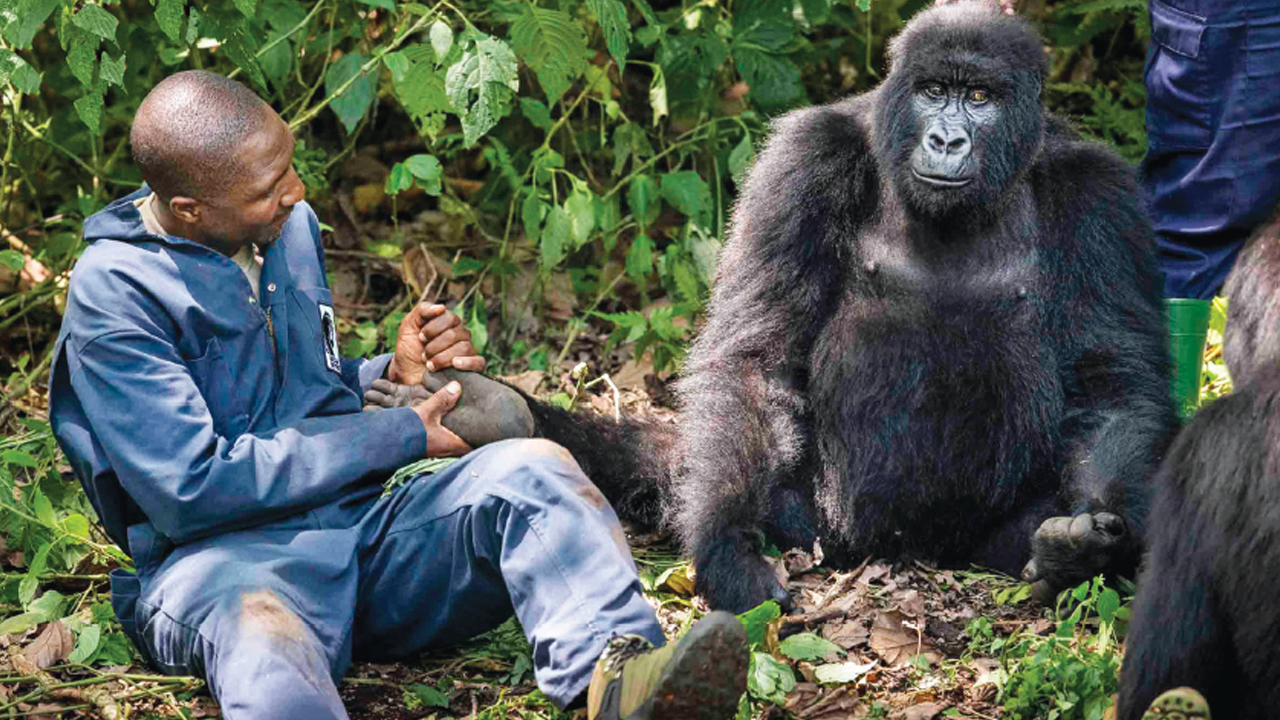 Beloved Mountain Gorilla Mourned Worldwide
Ndakasi, a mountain gorilla whose image went viral after she photobombed a caretaker's selfie three years ago, has died at the age of 14 after a long illness (not COVID). She was orphaned at two months old when poachers killed her family and received medical care throughout her life from Gorilla Doctors – a partnership between the school's Karen C. Drayer Wildlife Health Center and the Mountain Gorilla Veterinary Project. She had been under the care of Virunga National Park's Senkwekwe Center for more than a decade, the only facility in the world that looks after orphaned mountain gorillas. Her life was celebrated in the New York Times Magazine, along with numerous international news outlets. "It was a privilege to support and care for such a loving creature, especially knowing the trauma Ndakasi suffered at a very young age," said Andre Bauma, her lifelong friend and caretaker, in a statement. "It was Ndakasi's sweet nature and intelligence that helped me to understand the connection between humans and great apes and why we should do everything in our power to protect them."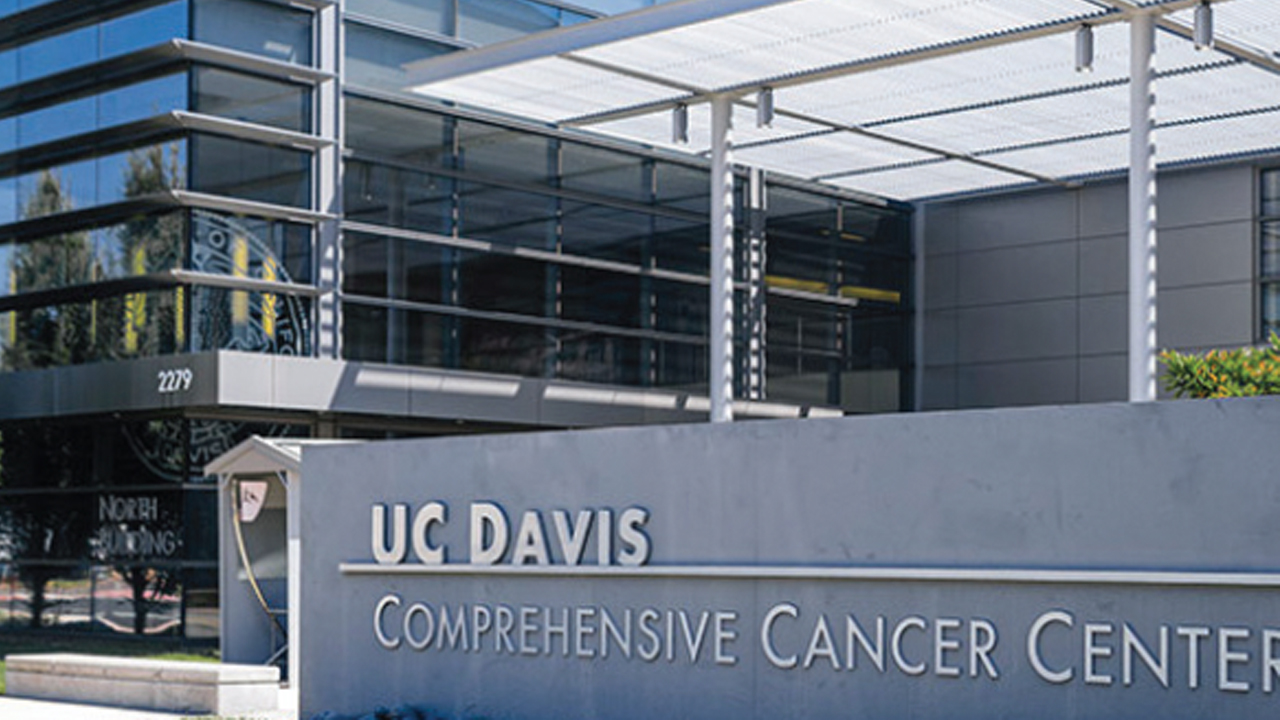 Comprehensive Cancer Center Status Renewed
The National Cancer Institute once again recognized UC Davis Comprehensive Cancer Center as one of the nation's most elite cancer centers, renewing the center's "comprehensive" designation. The veterinary school partners with the center through a novel comparative oncology program to advance critical disease breakthroughs via translational research. This research expands the understanding of tumor biology, speeds development of therapies, and gives hope to both people and their pets impacted by cancer. The comparative oncology program has also been instrumental in the development of the EXPLORER project, the world's first total-body PET scanner. A prototype version of the EXPLORER (called the miniEXPLORER II) was installed at the School of Veterinary Medicine in 2017 in collaboration with the Biomedical Technology Program, and was critical in providing data that contributed to the successful development of its human counterpart by  the School of Medicine.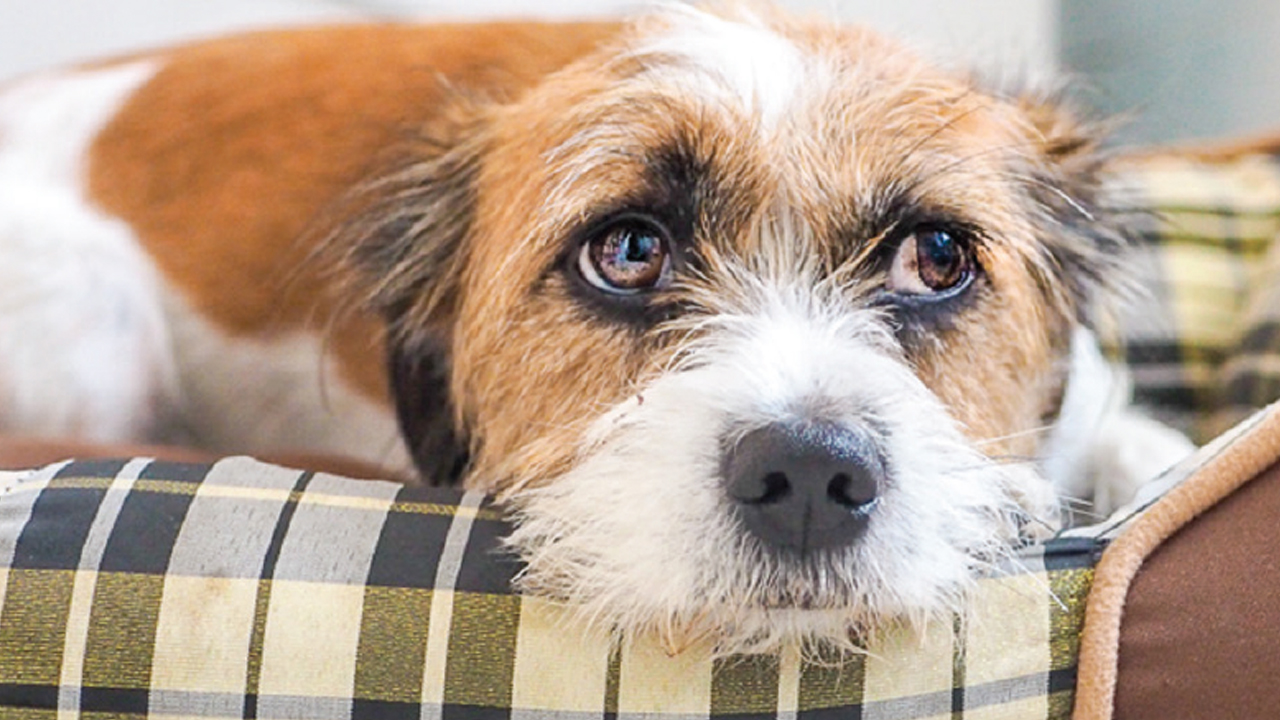 Common Household Noises May Stress Dogs 
Fireworks and thunderstorms are known to cause stress in pets. New UC Davis research shows owners may underestimate the role of common household items in triggering canine anxiety. The study, published in Frontiers in Veterinary Science and funded by donors to the Center for Companion Animal Health, indicates that noise from vacuum cleaners, microwaves and low-battery warnings of smoke detectors are contributors. Signs of anxiety include cringing, trembling, retreating, panting, incessant licking of lips and body stiffening. Understanding these sources of stress can help owners minimize their pet's exposure to them.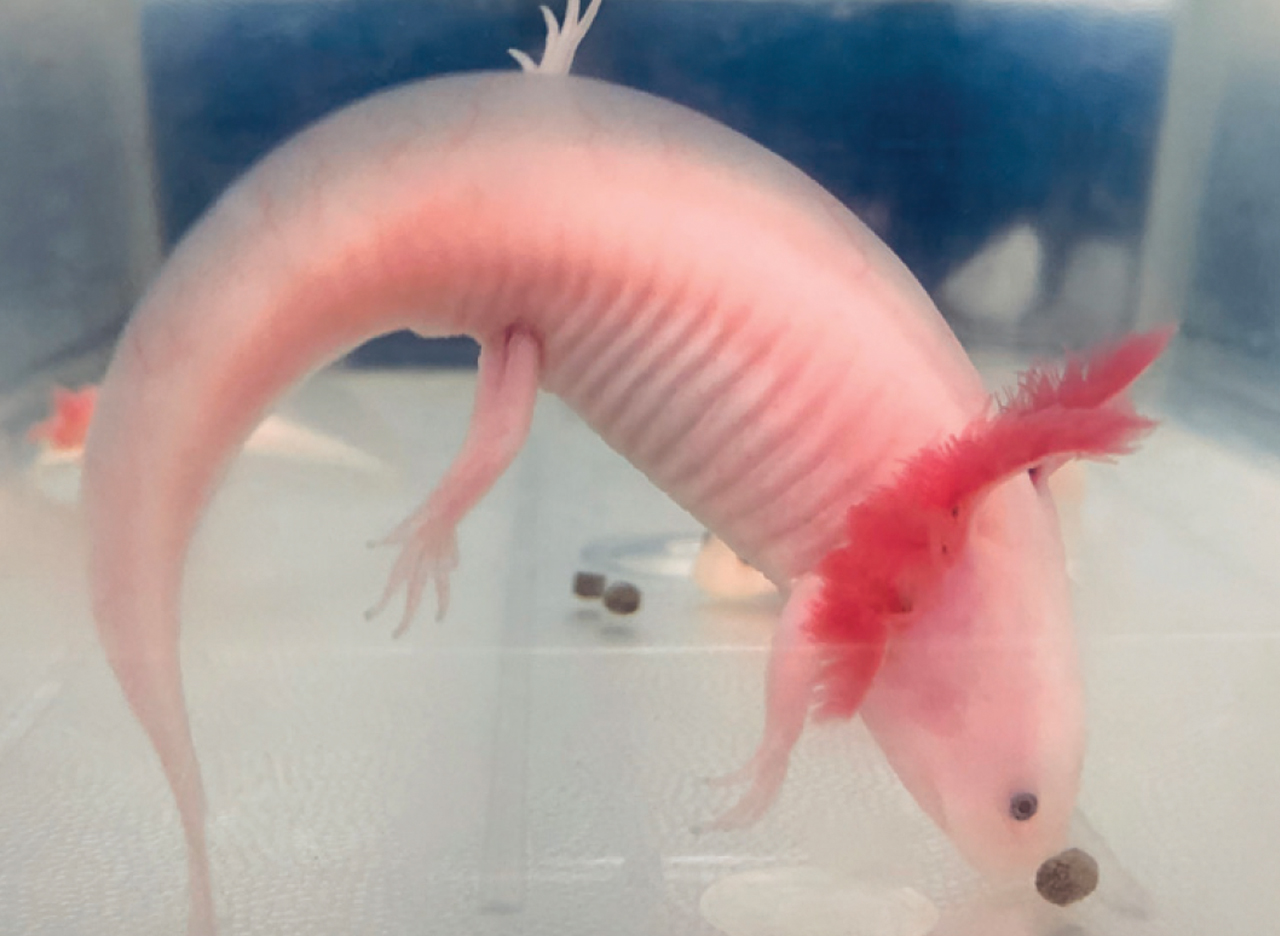 Social Media Superstars
What do an axolotl and a cat have in common? They're both social media stars from the veterinary school! Chonk, a pink, baby-faced axolotl from the lab of Dr. Crystal Rogers, was a recent guest on UC Davis' podcast, "Unfold." She's also a Twitter favorite. This fully aquatic salamander species is helping developmental biologists understand neural crest cells that form our face, skin color and peripheral nervous system. Discovering more about these cells advances our understanding of congenital disorders and certain types of cancer.
George, a paraplegic orange tabby kitten fostered by two UC Davis students through the school's Orphan Kitten Project, is raising awareness for disabled felines and stealing the hearts of millions of global TikTok users. A video of him chasing down treats went viral, racking up more than 4.6M likes, nearly 64K comments and 343K shares. Check him out on TikTok @twopaw.drive.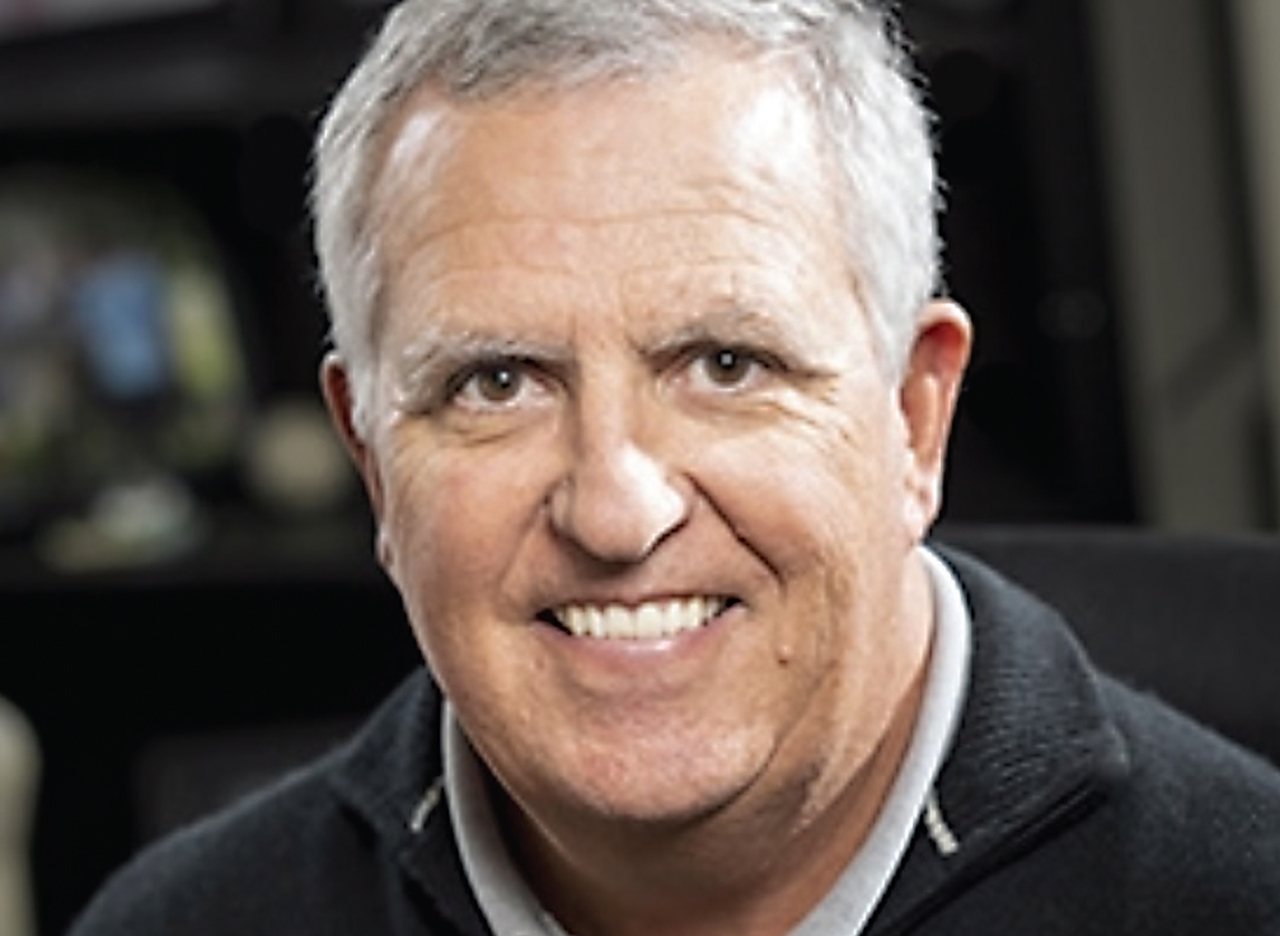 Alumnus Plays Key Role in Pfizer Vaccine  
While he was a veterinary student at UC Davis, Dr. Fred Angulo (DVM '83, MPVM '84) realized his passion for animals transcended into a desire to care for all species, including humans — never expecting that one day he would work on a vaccine to hopefully end the worst pandemic of his lifetime. As an epidemiologist at Pfizer, Angulo has played a key role in vaccine development, including one for COVID-19.
"I helped in forecasting where the next surge in COVID cases would occur and determining the best place to do clinical trials," said Angulo, who worked for the Centers for Disease Control and Prevention for 26 years prior to working at Pfizer. "We must stick to science; only through science can we beat this pandemic. That has been our unofficial motto at Pfizer throughout this past year and I truly believe that we can overcome COVID-19 if we come together and trust that science will win."