Dean's Leadership Council
Council Advances Excellence in Veterinary Medicine
As a world-renowned leader in veterinary medicine, the school educates medical professionals and scientists, develops innovative treatments and makes key research discoveries related to animal, human and environmental health. The Dean's Leadership Council (DLC) members partner with the school by serving as key advisors to the dean and helping us achieve that excellence.
Established in 1998, the council is currently comprised of 13 distinguished leaders in their field, representing key constituencies of the school and serving as our advocates and ambassadors. The council members accomplish objectives through three committees — campaign, communications and marketing, and nominating. Members generously volunteer their time and demonstrate the power of philanthropy. In addition, two members also serve as trustees on the UC Davis Foundation Board, which provides the school with two advocates at the university-wide level.
As we look to the future creation of the Veterinary Medical Center — a top fundraising priority for Dean Mark Stetter — we continue to rely on the visionary insight and advice of our council members. They will be vital as we bring this transformational medical facility to fruition. The following individuals help lead the council's committees and guide future actions.
Dean's Leadership Council
Tom Campi
Gregg Cutler
Ron Foster
Barbara Kerr
John Klacking
Jon Klingborg
Carol McConnell
Marcia Messmer
Charles Newman
Alison Pillsbury
Jan Miller Rich
Jerry Rosenthal
Lin Zucconi
---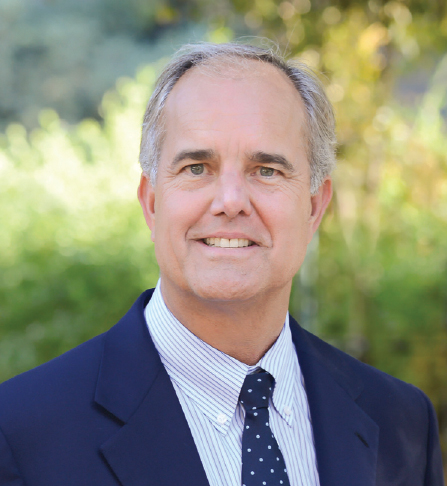 Ron Foster
DLC Chair and Nominating Committee Head
Ron Foster served as the CEO of Foster Farms from 2003 to 2016 and the CEO 
of Foster Farms Dairy from 1993 to 2003. Established by Max and Verda Foster in 1939, Foster Farms has provided premium dairy and poultry products for more than 80 years and remains a family-owned business.
"I continue to be excited and impressed by the transformational work being done at the school — training tomorrow's exemplary veterinary leaders and improving animal, environmental and human health. It is my goal to help advance and promote these outcomes through my service on the Dean's Leadership Council and philanthropic support for the school."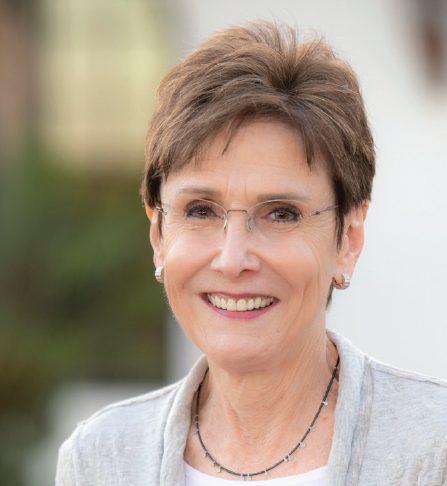 Barbara Kerr
Campaign Committee Head
UC Davis Foundation Board Trustee
Barbara Kerr devoted her career to building and developing human resources in a variety of industries including retail, telecommunications, and financial services. For the past 20 years, she was involved 
in biotechnology and life sciences, most recently as senior vice president of Human Resources for Applera Corporation.
"The mission of the school is compelling and speaks to areas that are deeply important to me. Being involved as a donor and member of the Dean's Leadership Council makes me feel I can actively contribute to the significant work that is being done."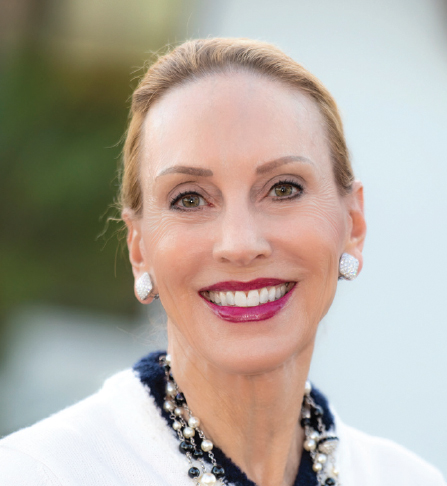 Marcia Messmer
UC Davis Foundation Board Trustee
Marcia Messmer has a background as a corporate legal assistant and a long history of volunteering in the arts and sciences — including the San Francisco Opera Guild, Achievement Rewards for College Scientists, and the Junior League. With a special love for guinea pigs, Messmer founded the Guinea Pig Calendar Company, offering calendars and greeting cards that she creates.
"I serve on the council with gratitude. At every meeting, I learn something new about the school's important impact on the health of animals, people, and the environment. Through my giving to the school, I have been able to define what is important to me and close to my heart — veterinary care for all creatures. I am honored to support the number one veterinary school in the nation and am committed to the future of veterinary medicine."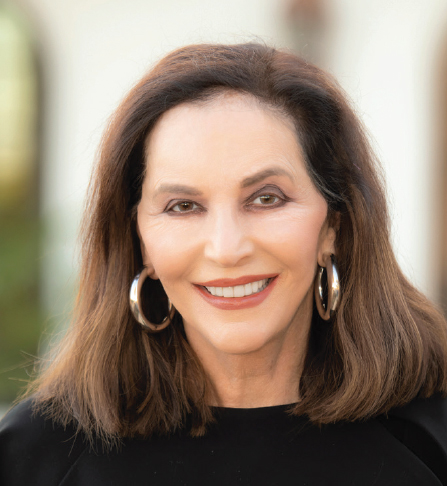 Jan Miller Rich
Communications and Marketing Committee Head
Jan Miller Rich is the founder and CEO of Dupree/Miller & Associates, a premier literary agency representing authors, innovators, and brands across all genres. She has been called "a supernova in a galaxy of literary agents," and has used her unwavering instincts to yield thousands of international bestsellers.
"My husband Jeff and I have been passionate supporters of the school since 2005 when the veterinary hospital saved our beloved beagle Genny, who was battling renal disease. We are grateful to the school for offering unparalleled expert and compassionate care, having extraordinary clinicians and researchers, and training tomorrow's veterinary leaders. I am honored and proud to serve on the Dean's Leadership Council."